Happy Hometown
Memory is not something that we remember, but something that makes us remember. Memory is a present that never passes; in order to know who we are, we must look for ourselves in memory.
In this work, we start from two locations in Berlin, Thai Park and the Dong Xuan Center, using taste, smell, color, scene, aesthetics, and text as mediums for triggering our memories of and emotions towards our second hometown — our happy hometown.
We believe memory is a form of meeting. Come with me, let's go at dawn.
Dreams are awake, hearts are not afraid. There's a place that's a happy hometown. It's in the heart, but far away. All I've done is to find it. I even pay the cost of sorrow. Maybe by crossing another river of worries, I'll reach it tomorrow. Everything I do in my life is just to have it. Let's be true to it. When every drifting heart is no longer attached. Happiness is the eternal hometown.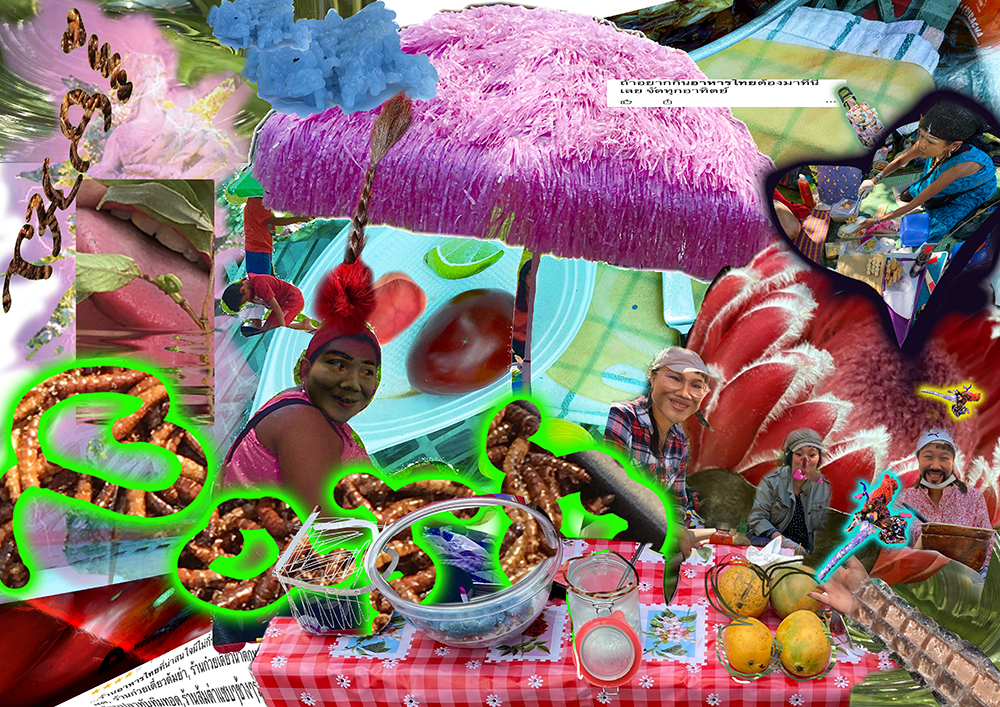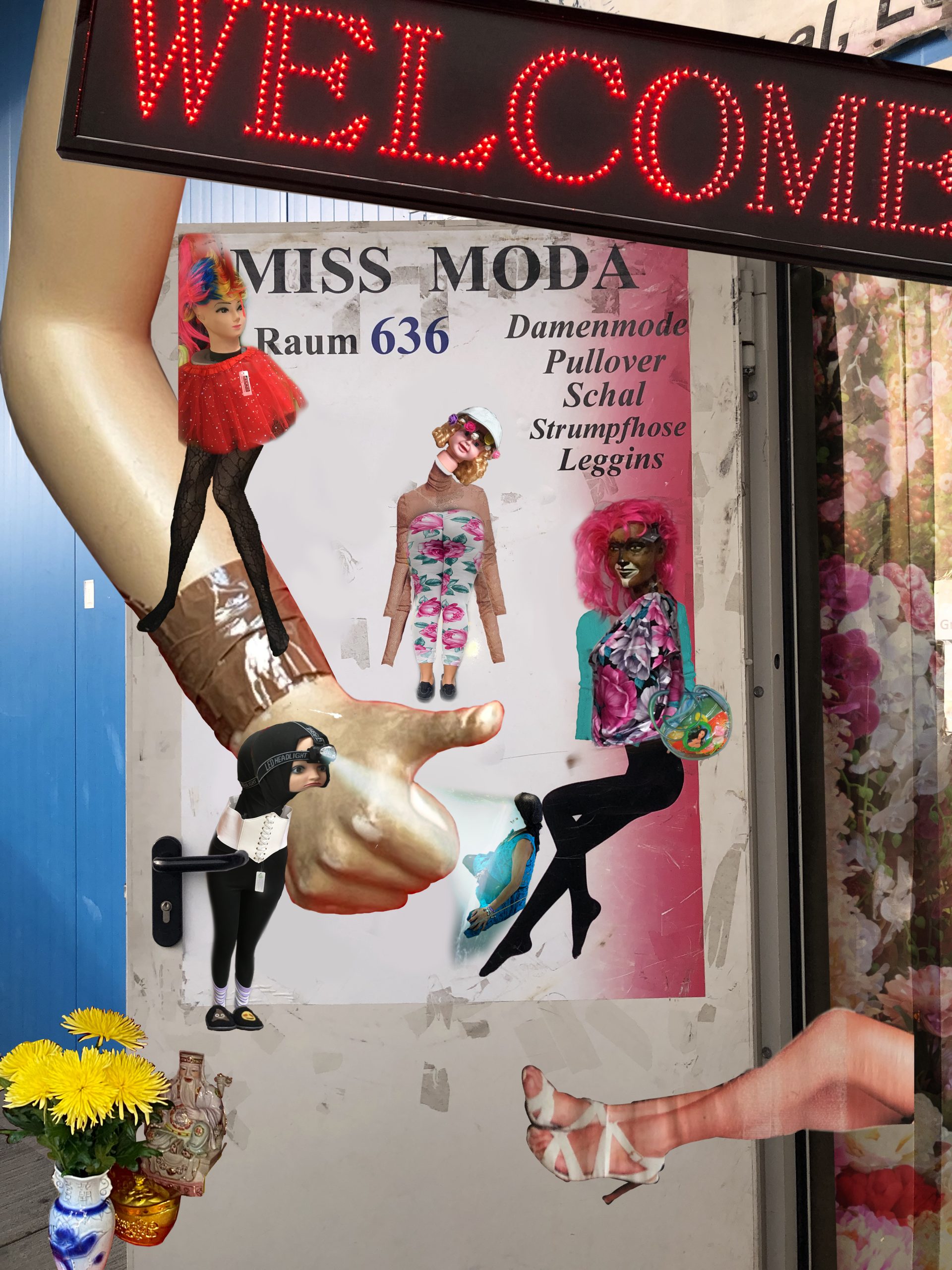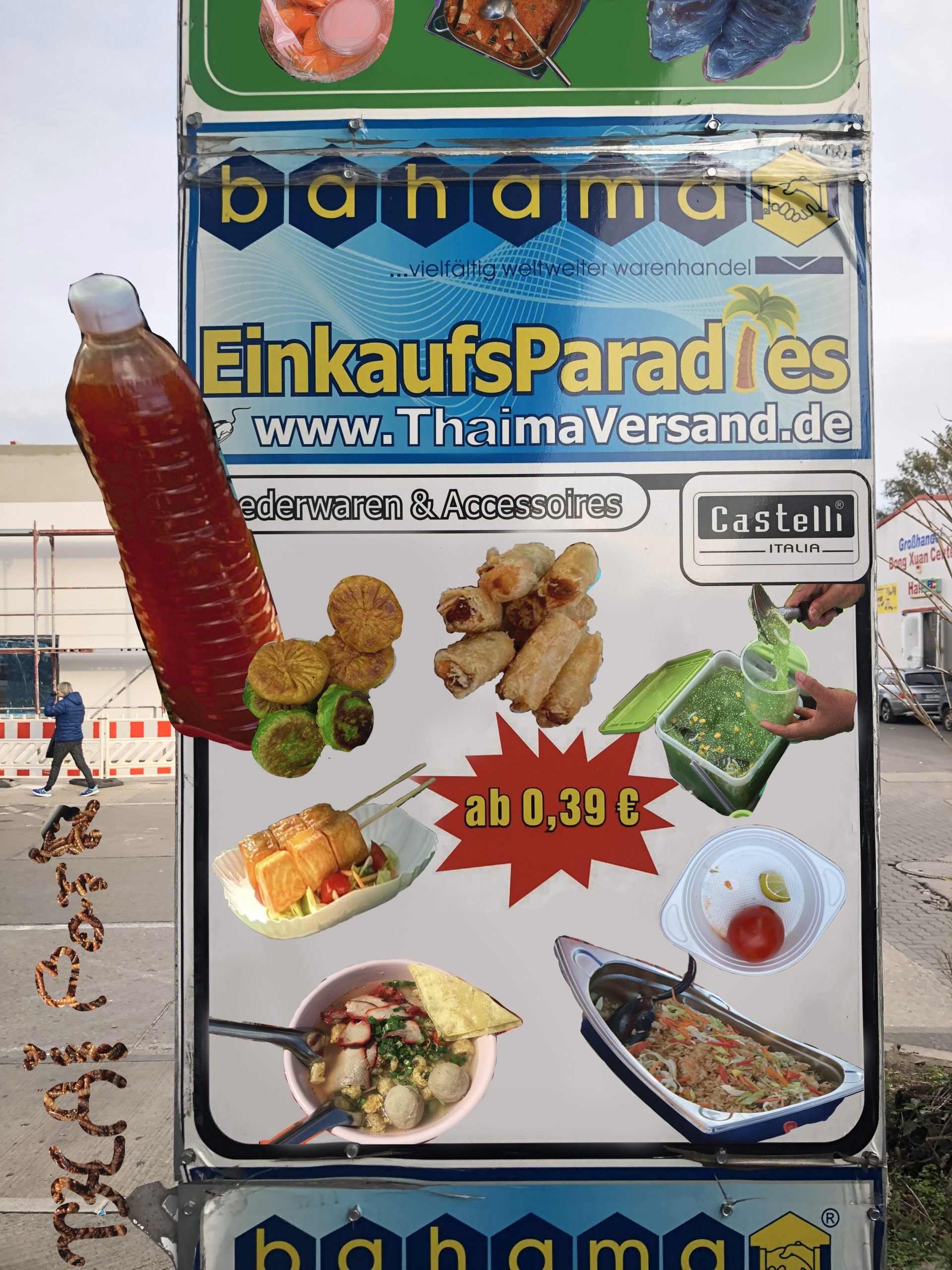 "Nur für Essen" is a sustainable community based in Berlin, run by two Asian artists (Yu Lu & Tin Wang). At the core of "Nur für Essen" is the idea of exploring different identities in society by using what surrounds us in our daily lives and opening new perspectives for creative and sustainable growth.