Launch Event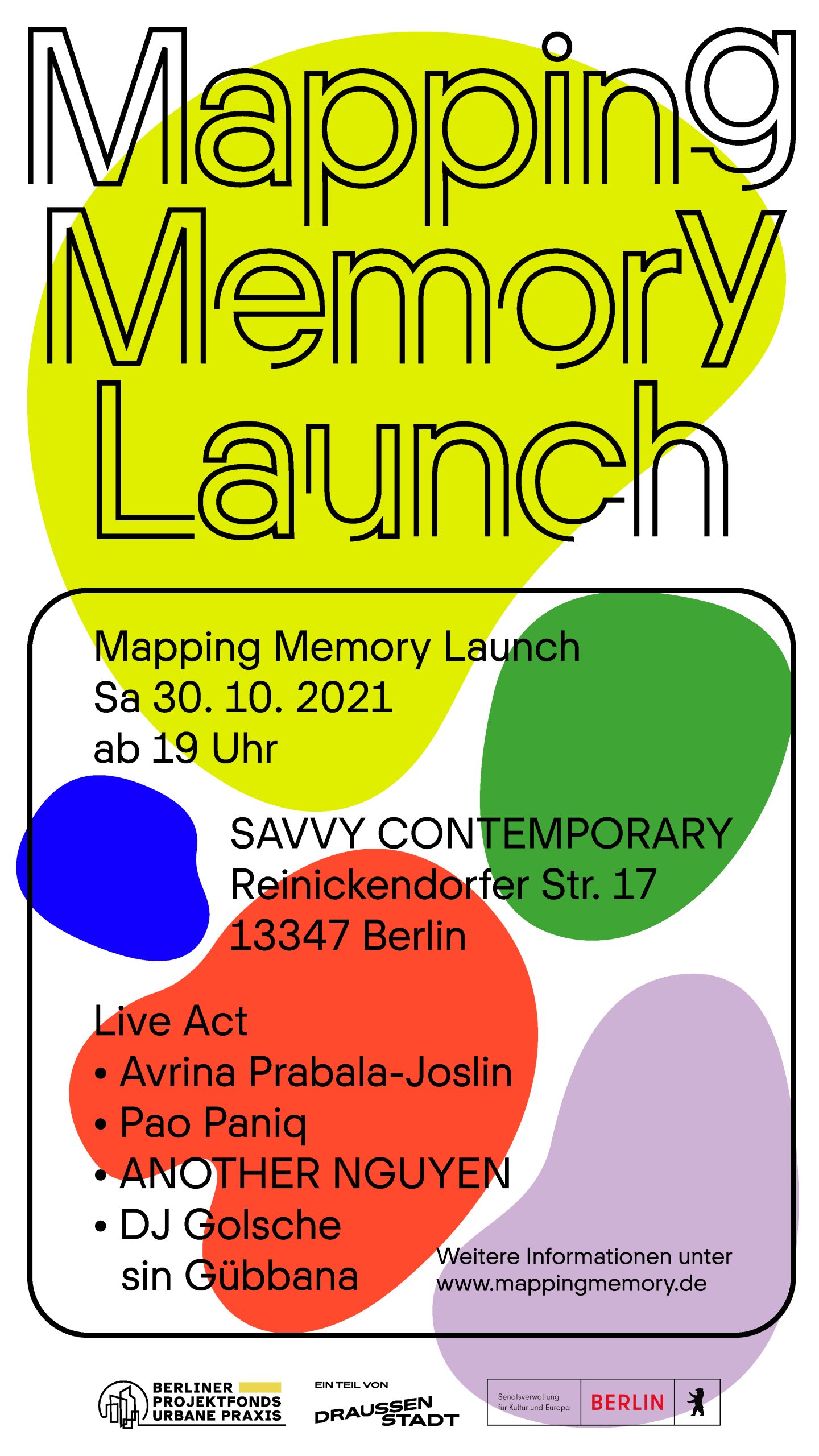 On Saturday, October 30, 2021, together with many diverse voices of the Asian diaspora in Germany, we are launching the digital archive and website "Mapping Memory – Crossing Borders"!
Mapping Memory – Crossing Borders is an interdisciplinary project that traces Asian-diasporic life experiences inside and beyond Berlin's urban space through artistic works. Thanks to a digital archive of memories, a diverse range of individual voices become accessible to a broad public, while at the same time encouraging an active (re)exploration of the city. Mapping Memory is a medium for collective remembrance and celebration by and for Asian-Diasporic people.
Mapping Memory is a digital platform that contextualises individual stories in a cultural and historical context and marks relevant places for heterogeneous communities and individuals. The vision of Mapping Memory is to make migrant experiences visible and empower people affected by discrimination.
We invite you to join us in celebrating this evening, the launch of our project together with all its contributors! The launch of the website and the perspectives from the Asian diaspora about the city of Berlin will be accompanied by a program with live music, dance, poetry, food and a closing party.
Live Acts:
Avrina Prabala-Joslin
Pao Paniq
ANOTHER NGUYEN
DJ Golsche sin Gübbana
3G proof required (vaccinated, tested or recovered). This project is supported by Berliner Projektfonds – Urbane Praxis, DRAUSSEN STADT, Senatsverwaltung für Kultur und Europa.